It is obvious that many school and educational centers are choosing to go electronic. There many positive concerns involved in going electronic like it saves time, energy, money and most probably gives confidence. It gives cloud base platforms suitable for child care business of all size, offers sign-in and out, billing, attendance tracking, parent communication, staff time clock and also photo sharing features. This app is accessible to all android and iOS devices, help in collecting signatures and also in maintaining pickup authorization list. This school parent app help in sending easy pickup notification to parents and allows users to access attendance repots easily.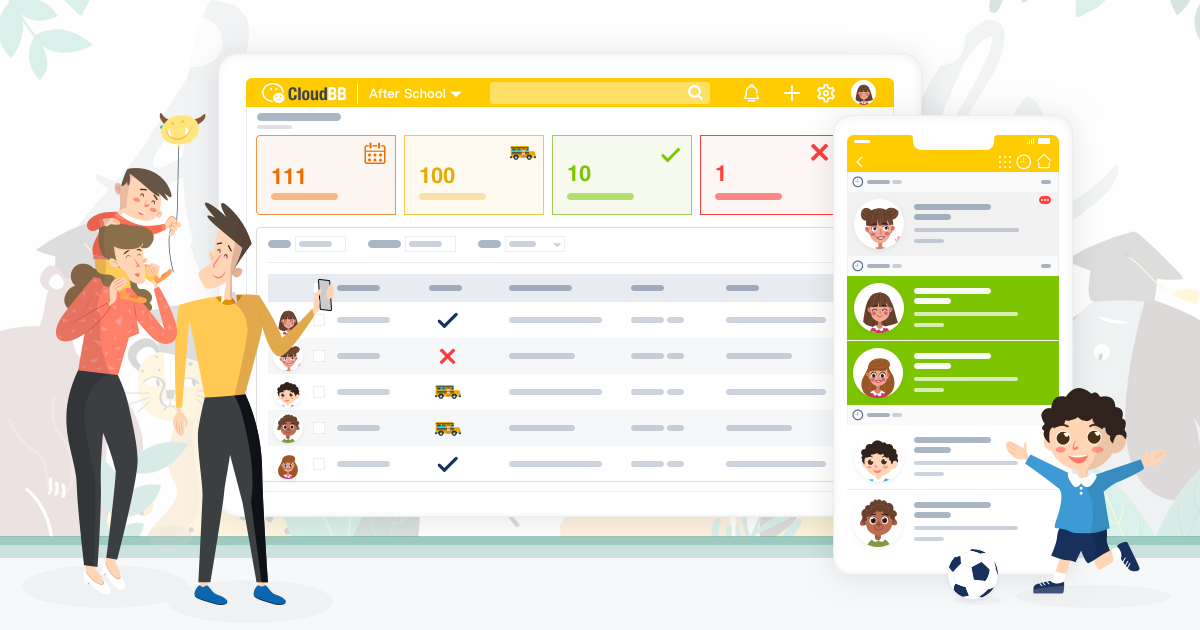 Important concern while choosing such apps 
Records authorized signature 
These apps are mostly like leaded with compliant signatures feature. This feature needs an authorized signature of parents. It helps in recording students and parents sign in-out time. Due to this feature attendance and time tracking becomes much easier. This minimizes the chances of mismanagement and helps administration to convey their messages easily to the parents. 
Security 
Another main concern while choosing the app is security of valuable and important information. Mostly these app are secured with several increased level of securities. But still you need to inquire about security measures that are provided to you. It is obvious that it contains very important information of students and parents like marks, family background, previous schools, contact number and many more that can be misused by hackers. Leakage of such information can bring your business down and will also affect your reputation. To avoid this situation security concern is important while selecting app.     
Accessible to all attendance records 
It is the most exciting feature that minimizes huge paper work as well as saves time and energy. As it is the fact that every daycare is implementing such technologies to minimize their work. These daycare daily apps are loaded with cloud base platform that helps in storing huge amount of data. Some apps provide you short term storing features due to less storing space.  So, it is important to know that how long they can store your data and how to access previous records. This helps in knowing the attendance of your staff as well students.   
Easy enrollment 
You should pay important concern towards this feature because this acts as the first impression for the users. This feature helps users to know all information and play an important role after school programs.This preschool enrollment feature should be simple that allows parents to enroll their kids without facing any problem. It should not contain any coding language and lengthy process that will drive parents mind out of your portal in a short period of time. 
Printable records 
Most of the apps are loaded with printable features, but some non-professional and bad quality apps do not provide such features. So, before getting the app for your daycare business check that is it loaded with such features. This printable feature helps in easy printing attendance records, marks of the students, reports prepared at the end of year and many more.